First off, earlier this week, Elise got a tooth! Also, the one next to it should be through tomorrow.
Good thing she has a super cute amber teething necklace!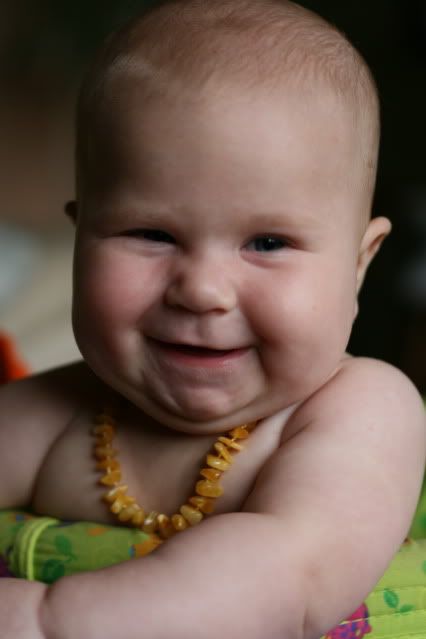 And then tonight she had fun doing this! At this rate, she'll be sitting by 5 months . . .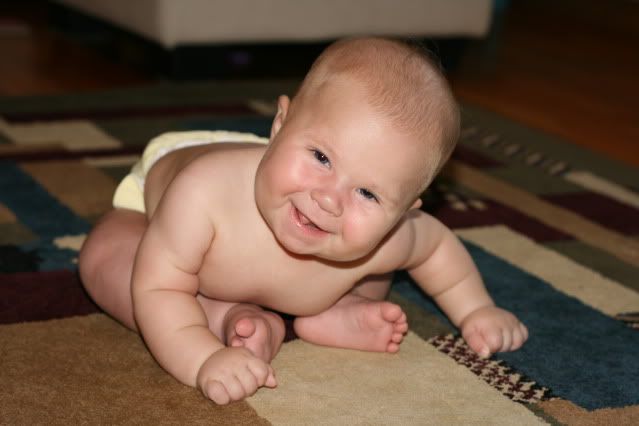 Why do they have to grow up so fast?