Amanda, the dear girl from the clinic, called me back to let me know my hCG is now at 120! Up from 33 just 48 hours ago (just shy by 15 minutes, actually). She said the numbers were very good.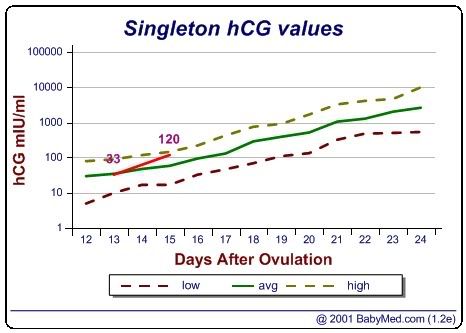 I'm pregnant and it's sticking!!!!!!!!!!
I could cry. OMG! ♥
Thank you all for your support and words during this (very scary) time for me.
Andrew and I will work on Daddy's Father's Day card tomorrow. He's going to be so surprised! ;)